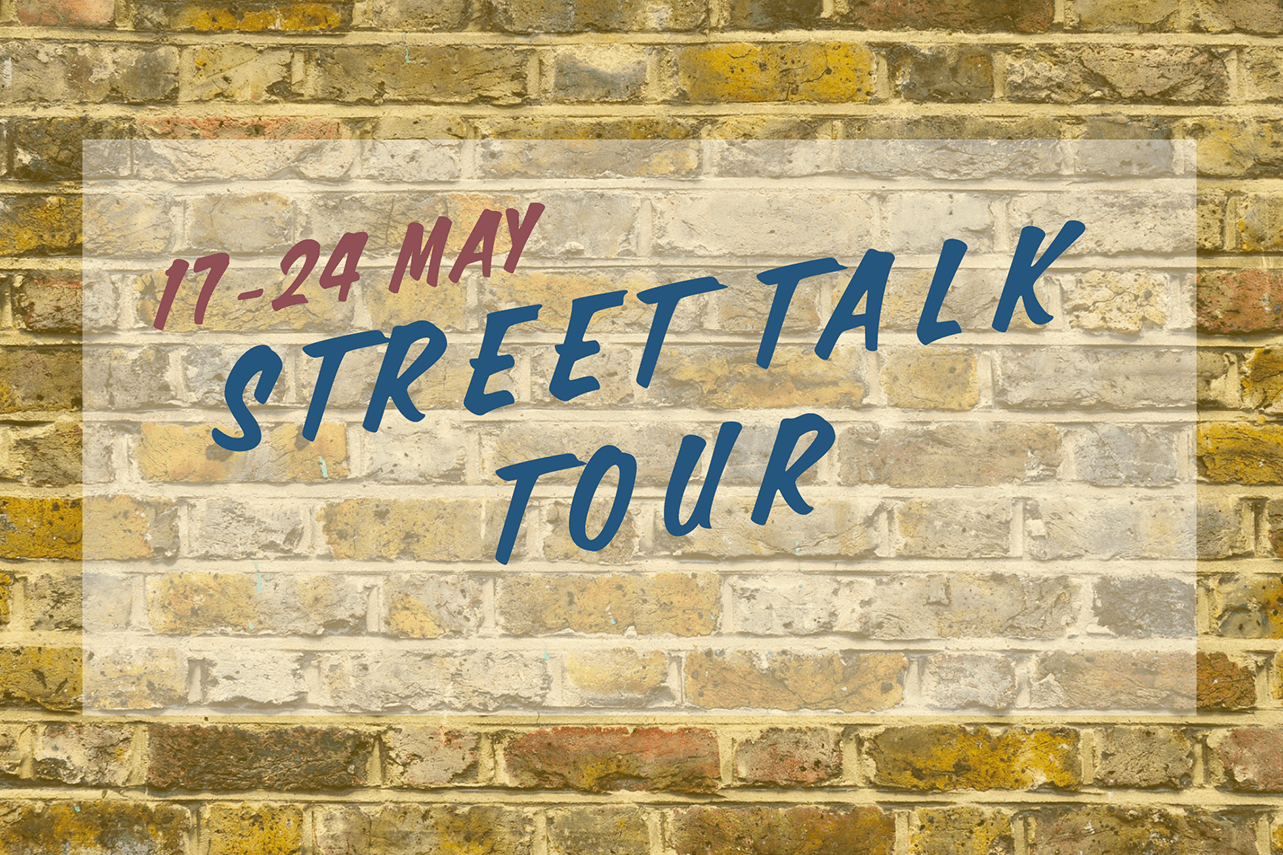 Street Talk Tour May 2023 – Helping the Homeless
Helping the Homeless: from 2015 -2020 the Sleepsafe project helped around 200 people off the streets and into accommodation. This incredible collaboration involved many churches and volunteers working together.
Since Covid BCP has not had a formal church provision of a safe beds scheme. David Chidwick, Homelessness Lead at Faithworks, said: "Sleepsafe was a very special time. As we all know life can be challenging and sadly, we still have people sleeping on our streets and we still want them to know that God loves them. It would be great to be able to offer a safe bed to those who need it plus positive and meaningful friendships as well".
So, we are now asking Christians and churches across BCP: "Does your heart still hurt for the homeless?".  If yes, then we would love to meet you on our Street Talk Tour – eight days of interactive events capturing the Christian response to those who sleep on our streets.
There will be workshops, special events, daily online prayer, pop-ins, worship, real stories and a very special guest speaker Ed Walker MBE from national charity Hope into Action (inspiring and enabling the churches to house the homeless).
The tour will provide an opportunity for Christians across the area to look at the Church's response to homelessness across BCP. The theme of the tour is 'From the Street to a Home' and, we are calling this 'The Journey'. The Journey will start by looking at Street Life and will finish by looking at arriving Safely Home.
If you have a heart for the homeless you can be part of this very exciting initiative across BCP – there are a number of ways you can get involved:
Come and meet us on the Street Talk Tour – pop in or book your spaces for the special events (labelled on the flyer below).
If you have ideas and want to help shape a new safe beds scheme, then come along to our Workshop Breakfast* on the 20th May.
*Remember to book your space below.
Promote the Tour by telling your church, handing out flyers or sharing on social media.
Pray for the Tour and join us for online daily prayer (via the link above) to bring all this to our Heavenly Father who cares.
Complete an Expression of Interest form (via the link below, to be returned to us by 30th June 2023).
"This is an amazing opportunity. Thank you for your interest and your heart, together we can be the difference and trust that God can use us to impact our streets for good and help offer a very real hope to individual lives." – David.
For any questions contact David Chidwick, Homelessness Project Lead, on: 07731 858625