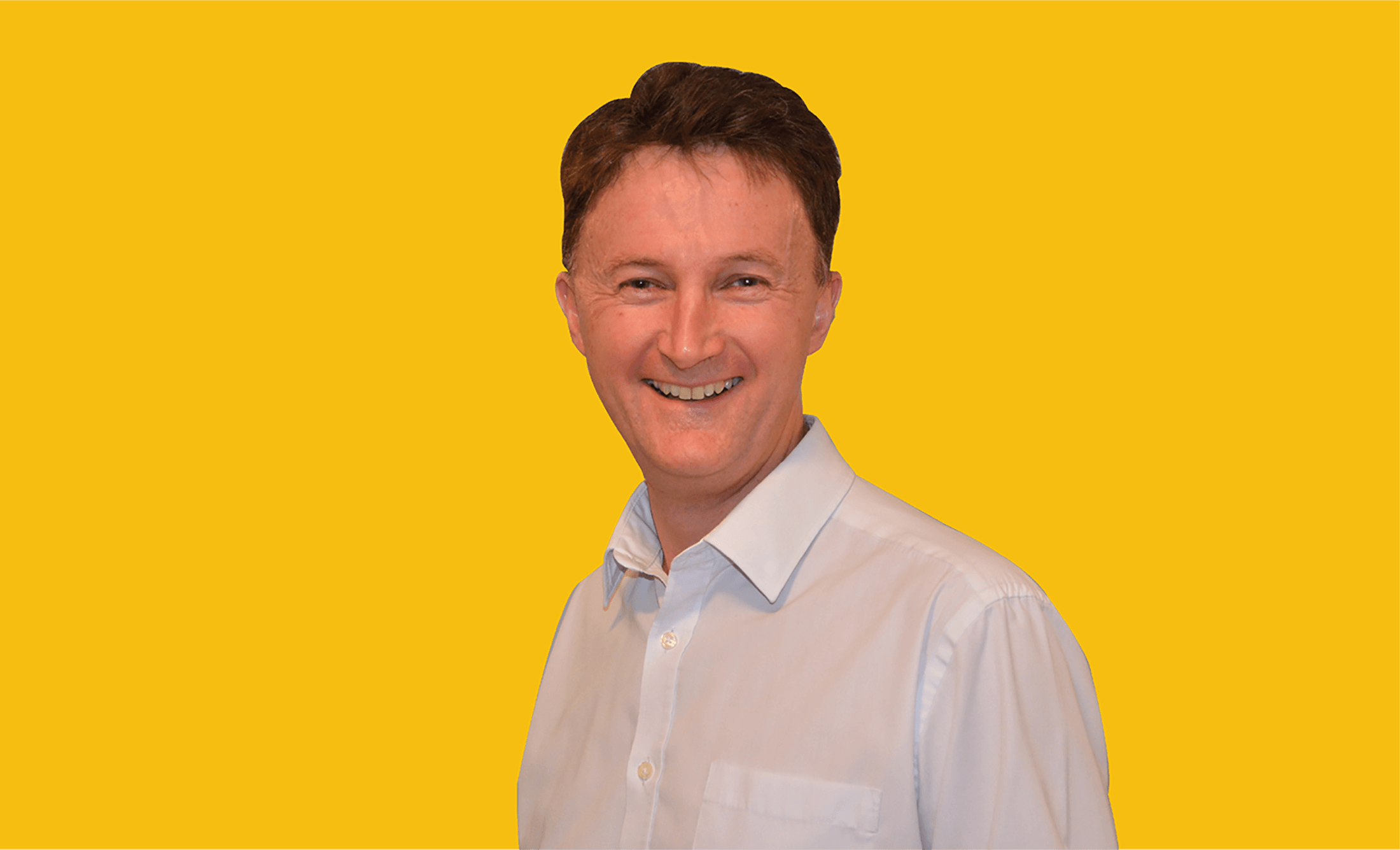 10 Years as Faithworks CEO: Ice buckets, the Unexpected & Simple Grace
"I have never written a budget before in between a comics emporium and a New Age shop."
– Alistair Doxat-Purser, CEO
In my first week of working for Faithworks as the new CEO in June 2013, we sat in a cramped and slightly mouldy couple of rooms for a team meeting, discussing the fact that the building was going to be demolished and a new office become available.
Within a month we moved out to an even smaller "shop-office" in a nearby arcade with no running water and the loo across the way at the most friendly café in the world!  I have never written a budget before in between a comics emporium and a New Age shop.
And so began the adventure…
We have had 3 more office bases, 4 times as many staff, and 5 times as much cost and therefore income to find.
We have seen a shift in focus from long term befriending of older people to helping all people move from crisis to resilience, creating our own traffic light model – red for responding to crisis; amber for walking alongside people out of crisis; green for helping to establish resilience away from crisis.
We have changed the way that we help: creating multi-support life centres rather than simply giving out food, giving time to people to tell their story at appointment based homelessness support, providing opportunities for people to find new/hidden gifts in practical training.
We have developed a passion for working in partnership with others, helping to found the Access to Food and Homelessness Partnerships in BCP, and taking time to laugh/cry/be with partners as they rode the roller-coaster of Covid and funding challenges.
And we have come back to some of our founding principles in the last year in terms of equipping the local Church to be beacons of hope in each of their communities.
"There have been days when tears come because of the frustration of not being able to help someone as we wanted, or even worse when someone we have been walking alongside has lost their life because of the ravages of addiction."
– Alistair Doxat-Purser, CEO
There have been tears of pride when an individual who has seen "little victories" stands up and points to members of the Faithworks team, and says: "you were there for me", or points to his mum and says "I'm going to celebrate by taking you out for tea" – relationships restored, hope renewed.
And there have been oh so many moments when I've said "I wasn't expecting that": a volunteer celebration event comes to mind at a clifftop hotel when certain team members suddenly decided it was a great day for Alistair to undertake the "ice bucket" challenge – a somewhat chilly way to raise £90 in 20 minutes (shame about the suit)!
But, I can't begin to tell the fist-pumping delight of seeing a cheque appear in the post for a funding bid that you had written off as a "very long shot".  Or where we wondered if any would respond to a job advert that seemed to need superman/woman, only to find just the perfect candidate had come forward.  Some would call this coincidence; I would quote Archbishop Temple: "when I pray, coincidences happen, when I don't, they don't!".
"But we're not finished… in the immortal words of the West Wing's President Bartlett: "What's next?""
– Alistair Doxat-Purser, CEO
We know there will be challenge but we also know we can't solve every problem. Perhaps we should call our aim: "Ambitious Realism".  We reset our strapline last year to say : Listen – Give Hope – Act – Inspire.  And we did this partly because it reminds us to listen to the person in front of us, to focus on their story, to seek to bring hope to their situation, rather than being distracted by the size of the need.
Therefore we know that we need "Celebratory Resilience": I wish we could find a new way of showcasing the innumerable occasions when staff members or volunteers go not just one but many an extra mile – making sure a really ill individual we have supported is OK in hospital; turning up early and late to get Food Bank Fun Days or community meals ready and so on. How do we keep these wonderful people resilient themselves?  Well, we started the idea of Well-being days last year – one of the best things we have done to support staff, a chance to refill their "life bucket".  And we need to keep celebrating those little victories: an appointment attended here, another week of being clean there, a family back together there.  Cheer-leaders wanted please!
And above all we need Grace: There have been so many people who have been gracious with me, when I have just tried to squeeze another thing in and have turned up late or when I have reverted to geek central and shared lots of numbers or processes. I have seen grace shown in our teams, volunteers and the people we walk alongside. Thank you to every single person who has made these 10 years unforgettable – you have shaped me and many, many others' lives.
And then there has been God's grace – Christians throw out this phrase but for me, it is the grace that says even when you mess up as a leader, "nothing can separate you from the love of God".  It is the grace that means I can sit each morning and pour out my heart in a sort of prayer saying I don't know what to do and I'm worried – and I walk away feeling a bit taller, knowing that Jesus knows and cares and is with me.
Now where's that "to-do" list…
"I would quote Archbishop Temple: "when I pray, coincidences happen, when I don't, they don't!"
– Alistair Doxat-Purser, CEO