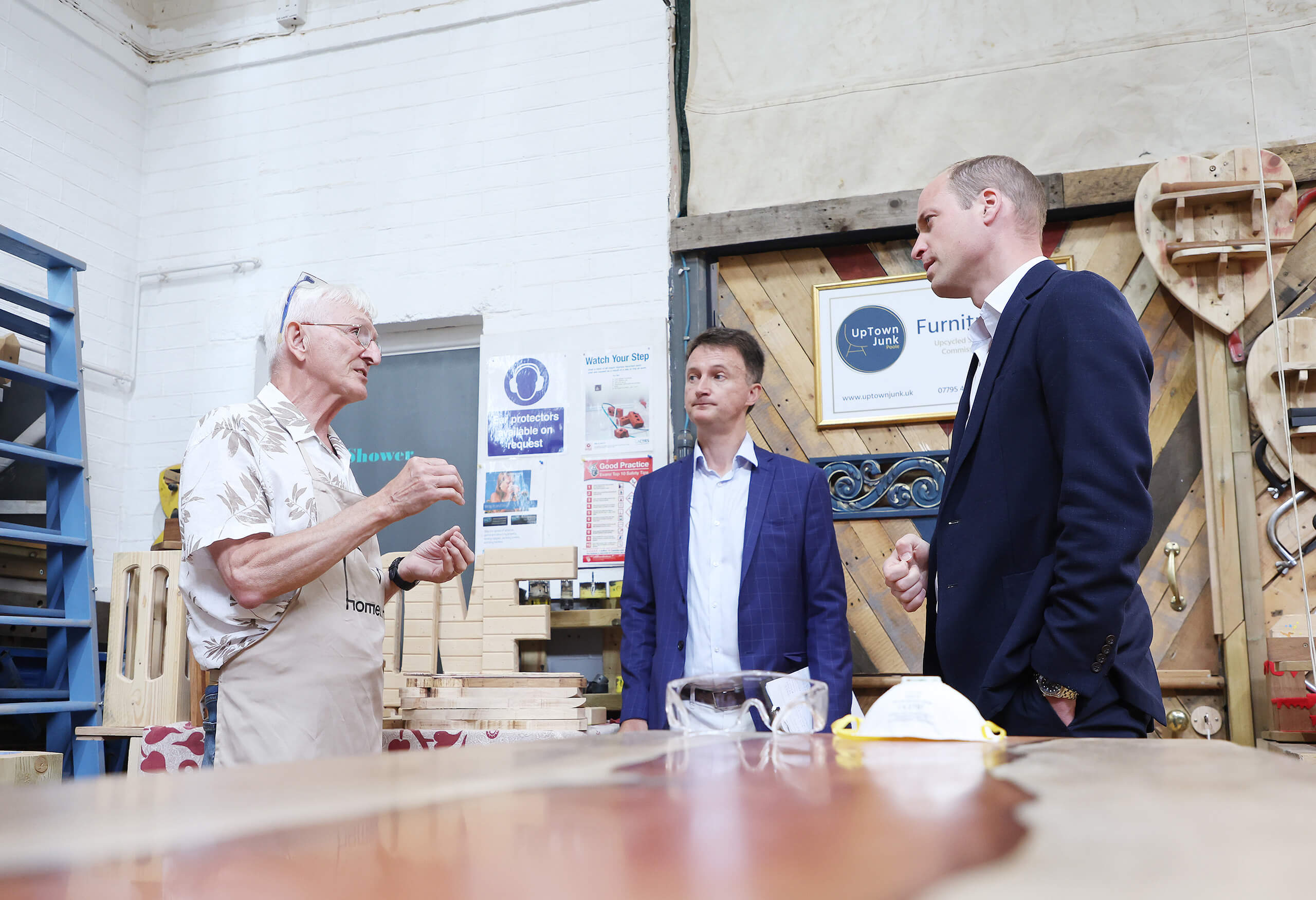 Royal Visit to Faithworks Arch Carpentry Workshop
"In a modern and progressive society, everyone should have a safe and secure home, be treated with dignity and given the support they need.  
Through Homewards, I want to make this a reality and over the next five years, give people across the UK hope that homelessness can be prevented when we collaborate." – HRH Prince of Wales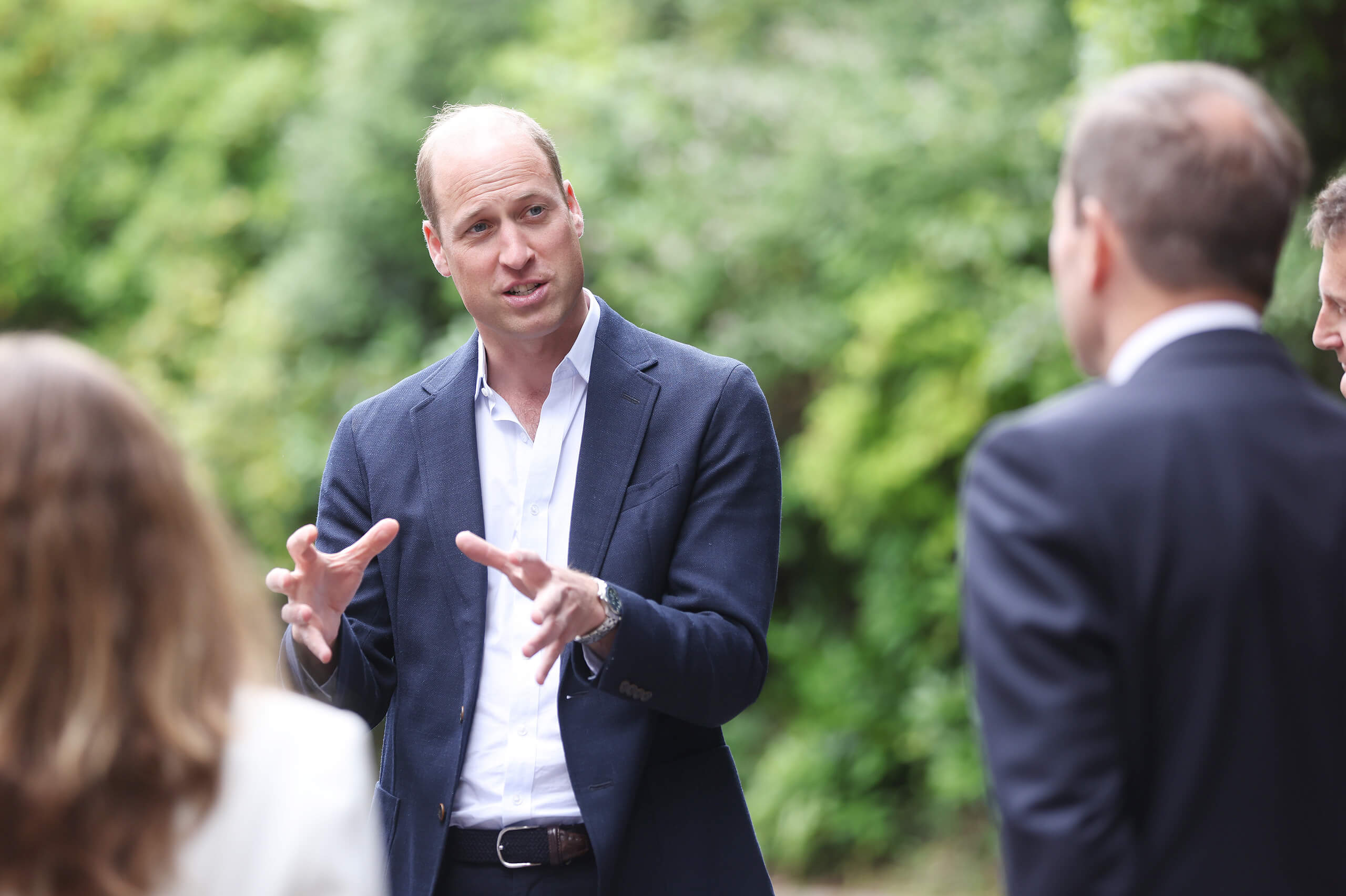 A royal visit: this has been an extraordinary day! It's not everyday that the heir to the throne drops in to have a go on the lathe in our Faithworks Arch carpentry workshop. And it's not every day that some of our trainees are able to share their stories and how the workshop gives them renewed self-confidence to break the cycle of homelessness, addiction or offending.
But that's what happened today. The local BCP homelessness partnership put in a bid to the Royal Foundation, Prince William's charity, to be one of 6 places chosen to receive 5 years of support to massively reduce homelessness, under the banner of "Homewards".
Thanks to the joint work of partners from BCP Council, Shelter, YMCA, BCHA, the NHS, Faithworks and so many more, we were successful. Prince William wanted to visit every one of the 6 places, and to get to know different ways in which homelessness is being prevented – and the good news was that, in BCP, he and his team chose the Faithworks Arch carpentry workshop for his visit to start the 5 years of support in Bournemouth, Christchurch and Poole.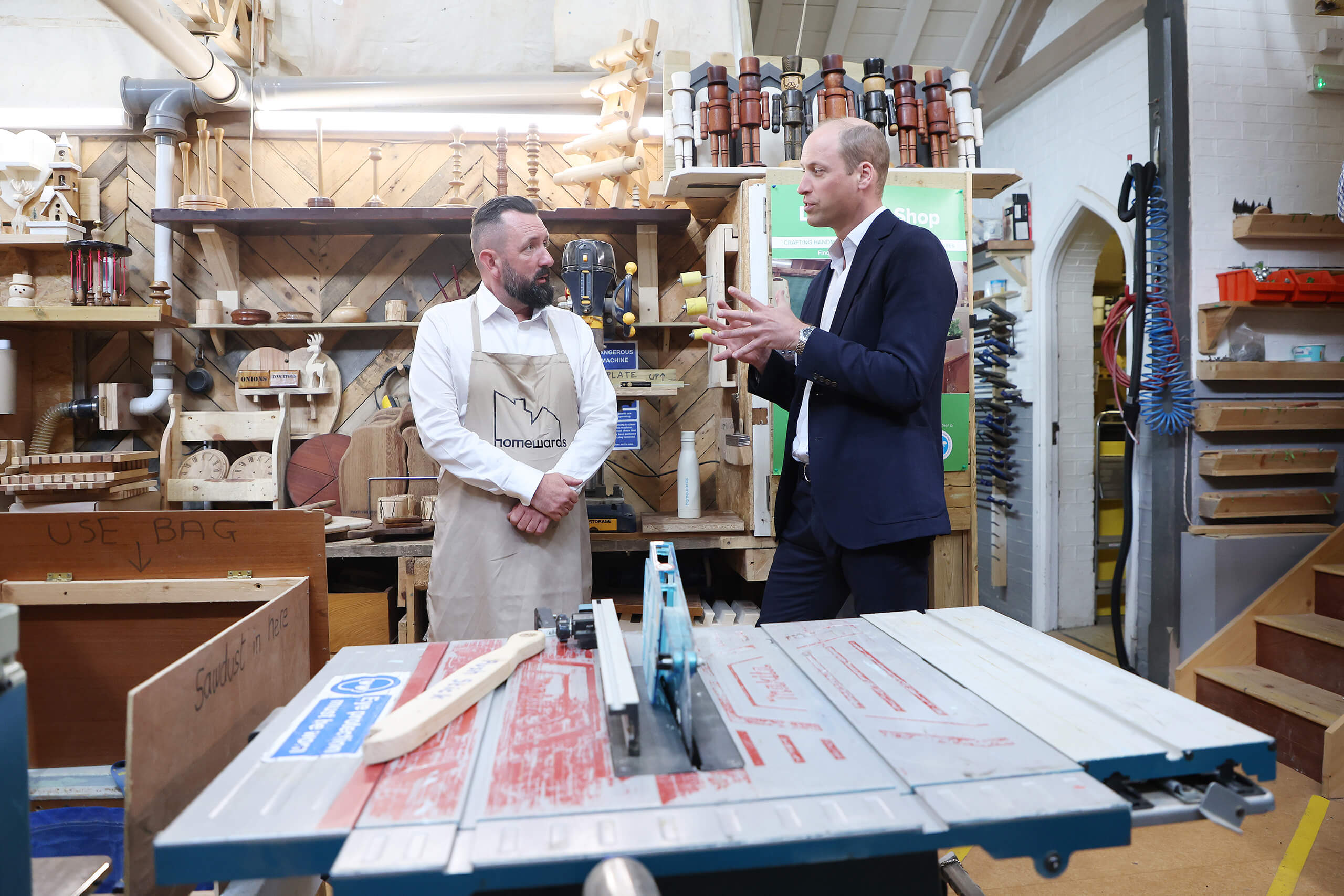 We are so delighted that Prince William has continued Princess Diana's legacy of seeking to care for individuals and families battling with finding a home. The Faithworks Arch programme fits perfectly with this approach, as it is built on providing safe places where people can find friendship and support.
One of our recent trainees in the workshop, has experienced every part of the Arch programme: when Louis left prison 5 years ago, he was homeless with nowhere to go. Eventually, through an appointment at our Half-time connection station that helped him work with a range of local partners, he got a room at Hope Housing.
He was then introduced to the team at the Faithworks Arch Recovery group , to help him keep motivated to stay in that accommodation and maintain his 10 year recovery journey. Since college, he has been developing his graphic-art skills, so he jumped at the chance to become a trainee at the Faithworks Arch Training carpentry workshop. Leo, the workshop manager loved his designs and so they worked together to develop his art into the medium of wood.
He is now secure in his accommodation, still free from drugs, and volunteering in several places around the town, including back at the original Faithworks Recovery Day.
"This has turned my life around" he says, "The friendliness of the Faithworks team makes such a difference.  No one judges you in the workshop, and people like Leo and the volunteers enable you to be the best you possibly can."
The support of the Royal Foundation will be so helpful in providing extra capacity for the partnership to target the most challenging aspects of homelessness here: prevention and the supply of enough suitable accommodation.
And for us here at Faithworks, today will mean more people hear about how amazing volunteers and staff are providing those safe places where people feel trusted, supported and enabled to be all that they are intended to be.
One moment stood out today for Alistair:
"For me, seeing Prince William sitting right in the middle of a group of our trainees, debating what skills they wished they'd learnt at school – that was gold dust: this is about us stopping and listening and being there on the dusty sofa, ready to be alongside people throughout their journey."
Find out more about our Faithworks Arch programme and details of the Homelessness Partnership in BCP below.
More details about Homewards can be found on the website below.
Find out more about our Carpentry Workshop.
See the range of products from our Carpentry Workshop below.