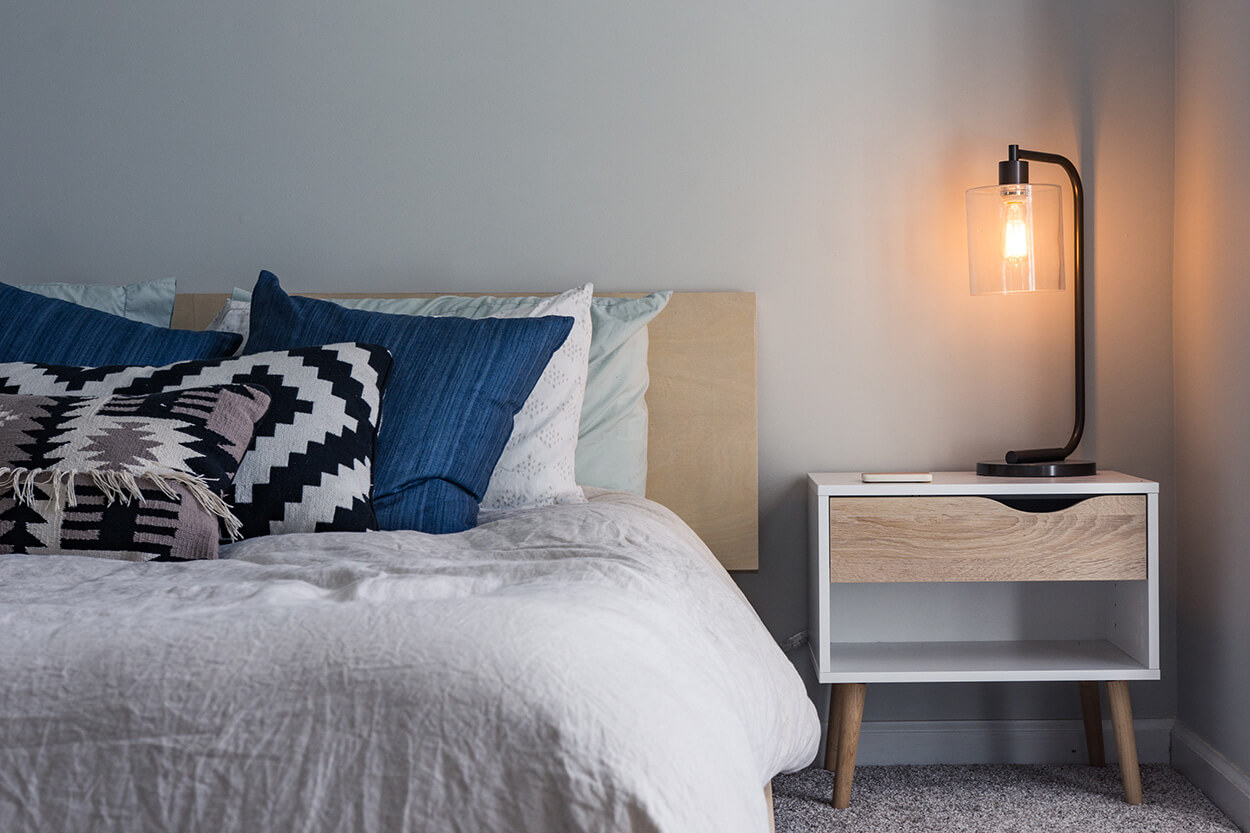 New Homeless Initiative SafeSleep Needs Volunteers
Here at Faithworks, we long to see an end to homelessness: but it takes more than providing a bed to sleep in. One of the main reasons that people fall into homelessness, or are unable to get out of it, is a lack of a support network: people need relational and spiritual help as well as a roof over their head and food to eat.
This was visibly brought home to us, when earlier this year one person whom we had helped to get a foothold off the street, told us that what they really wanted was "time, friendship and love".
So, we have created a community partnership scheme across BCP called SafeSleep.  This year round initiative will provide a small team of volunteers to come alongside people when they are first safely off the street and then support them with practical help and encouragement over six months as they move towards more settled accommodation.
Born out of consultation with local churches earlier this summer SafeSleep has maintained the strengths of former winter bed provision Sleepsafe while developing it into an even safer and more effective model.
Sleepsafe supported over 200 people with moving off the streets and into accommodation from 2015 – 2020.  Hosted by churches and supported by churches and volunteers across BCP, the scheme brought life-changing opportunities to those experiencing rough sleeping.
With the pandemic came the Everyone In campaign where 37,000 people were moved into emergency accommodation to isolate from the virus*.  However, this did not mean an end to homelessness, with many still falling into rough sleeping and vulnerable accommodation as the cost of living impact was felt.
*Statistic taken from www.crisis.org.uk
The pandemic also meant that it was no longer possible to continue providing Sleepsafe in communal settings.  This break has provided the time to reflect on what has been done so far and, through consultation with churches and local Christians earlier this summer, SafeSleep is now being launched.
The starting point is rest: guests will be provided with their own room, most often through the Council's accommodation routes; but where all options have been exhausted and the person is extremely vulnerable we will use our SafeSleep fund to ensure someone is in a safe and secure place for a few days until we can discuss the situation with the Council.  Having a designated room means guests will not have to leave by a certain time, giving them a more restful stay and greater opportunity to plan and connect with those around them.
The next step is vital: working with trained volunteers from local churches we will provide immediate Responder support – someone to check how they are during the first 48 hours and a rucksack full of helpful items such as a mug and plate, and a map showing where local food and health support can be found.
Once someone is in more settled temporary accommodation, volunteer Connectors will come alongside over 6 months to check how they are, go out for a walk or to an appointment, celebrate milestones, and show them that they are not forgotten, helping them start to rebuild their confidence as they journey out of  homelessness.
There are two ways you can get involved in this groundbreaking new initiative: we need volunteers to create our SafeSleep team, and we need donors to build up the Safebed fund.
There are three types of volunteer roles that we need to fill:
SafeSleep Team Leaders*: you will lead and support the community team in responding and connecting with guests and ensure guests are safe in their emergency accommodation.
SafeSleep Responders*: you will be providing short-term support for those who have just come off the streets including: maintaining contact with guests, and delivering food and supplies to emergency accommodation.
SafeSleep Connectors*: you will be providing longer-term support (up to 6 months) to a guest living in temporary accommodation including: regularly meeting with a guest, providing a listening ear and encouragement.
All volunteers will need to attend Volunteers Training which will include safeguarding, lone working, confidentiality as well as finding out more about SafeSleep – please book your free place below.
*Further details about volunteer roles can be found on our website below.
If you feel that you would like to get involved, we would love to hear from you!
We will be holding a SafeSleep Breakfast and Commissioning Service on Saturday 18th November.  Hosted at St Thomas' Church, Ensbury Park – the service will be a time to look forward together as we pray and send out those who will be volunteering.
Venue: St Thomas' Church, Ensbury Park, 2 Western Avenue, BH10 5BN
Date: Saturday 18th November 2023
Time: 9 – 9.45am: bacon roll breakfast (vegetarian option available) followed by a Commissioning service from 10 – 10.45am.
Please sign up below to let us know you are coming.