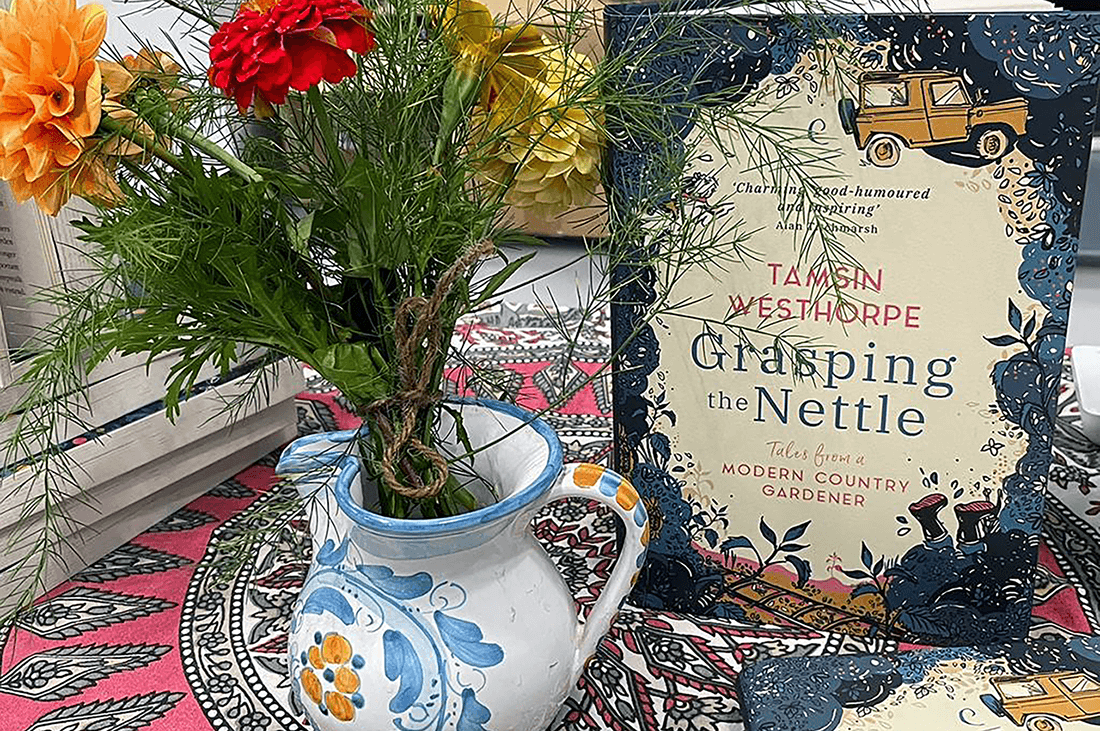 Garden Expert Tamsin Westhorpe Helps Raise over £900 for Wimborne Community Garden
It may feel like Autumn has only just begun but it's already time for gardeners to prepare for spring! RHS Chelsea judge Tamsin Westhorpe, author and gardening expert shared her knowledge and experience to help budding local gardeners get ready for the warmer months.
In a special evening hosted at Beaucroft College, on the 10th October, top gardening tips were washed down with mulled apple juice and tasty Dorset apple cake. The event was held as a fundraising event for Wimborne Community Garden as they prepare to install an outdoor kitchen.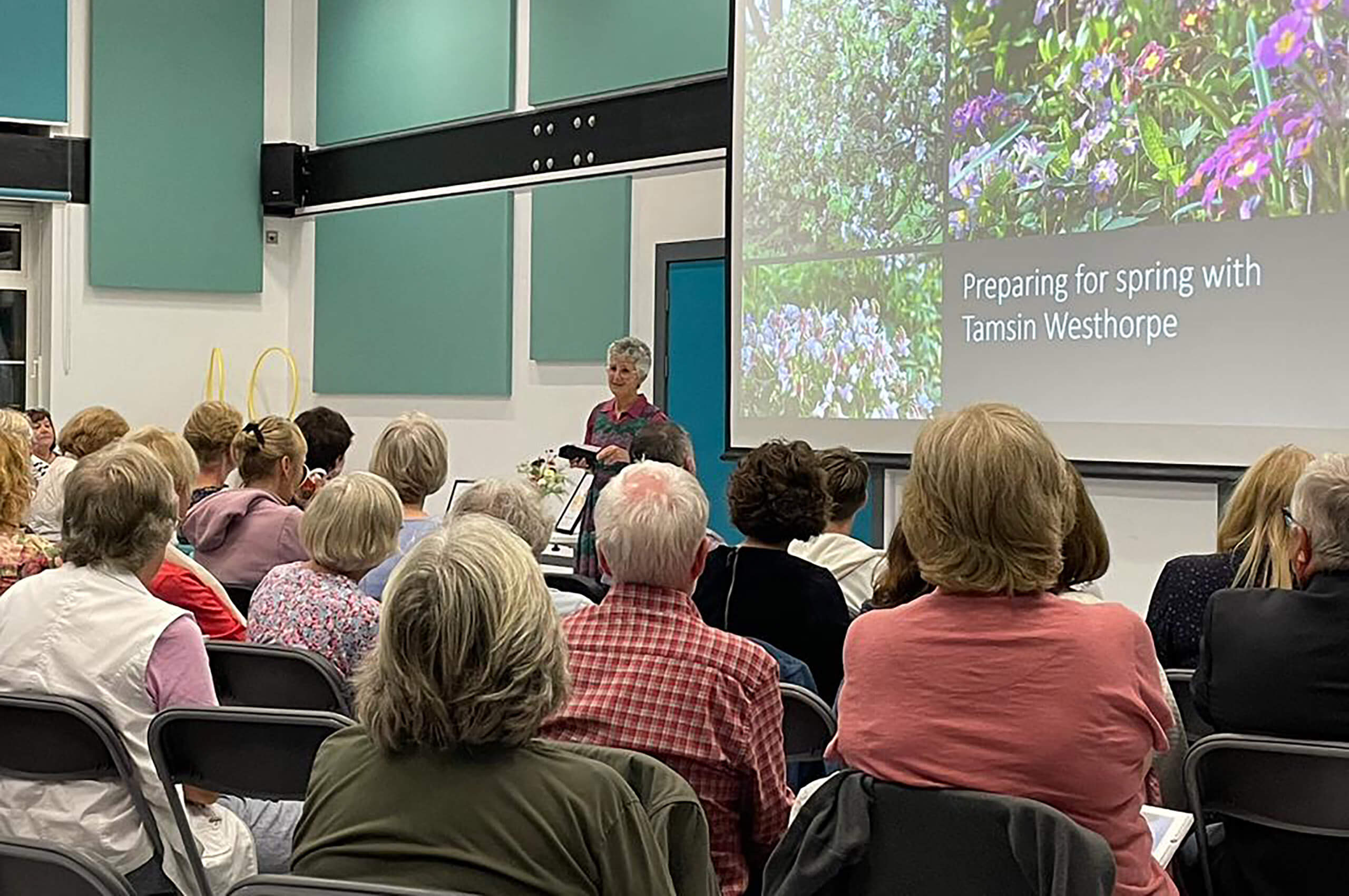 Over 90 people attended Beaucroft College's new facilities to hear Tamsin share her informative tips and beautiful photographs in how to prepare gardens to make the most of spring. Founder of Wimborne Community Garden Jane Benson said:
"It was a magical evening: Tamsin held us spellbound; she didn't lecture but rather 'chatted' to us making us feel we are all in this gardening business together and we can all enjoy and revel in its glories together – it was wonderful.
"The fact that in the process of the evening we raised a staggering £900 was quite extraordinary! This money is going to be put towards our funds for creating an outdoor kitchen in the Community Garden so we can bridge the gap between growing veggies and using them.
"This is a very exciting project and we have Tamsin to thank profusely for setting us off on our way in such great style."
Wimborne Community Garden is doing an incredible job of ensuring fresh, healthy and nutritious produce is available for the local community, regardless of affordability.  However, Jane has observed a gap in people being able to fully benefit from the vegetables.
As is the case for many of us, learning new recipes takes practice. The outdoor kitchen will help people to try new things and gain the confidence needed to transfer these new ideas to their own kitchens.
However, the benefits of an outdoor kitchen would be much more than this.  It would create the capacity to run cooking courses, host community meals and volunteer socials as well as the immediate one to one support.
"We feel this is a 'missing link' and if we could have a small, basic kitchen to cook in, we could help bridge this gap and show how so many vegetables, even ones that appear to be past their best,  can be used to create the most delicious and healthy meals – there's nothing like a hot hearty soup to keep you all aglow with warmth and health."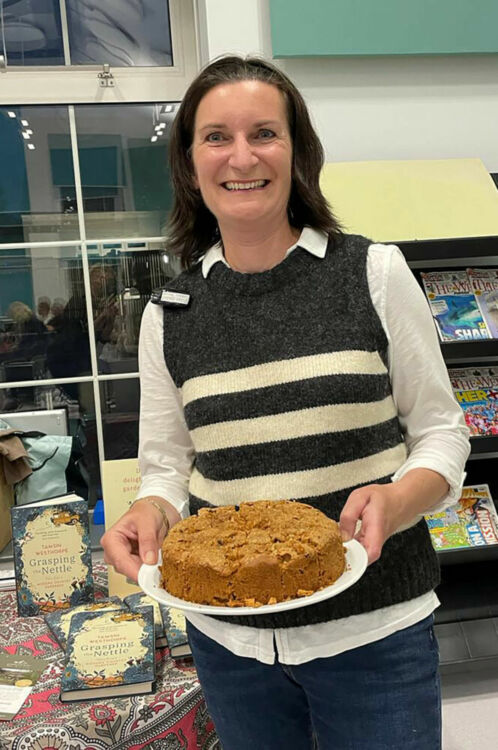 "It was wonderful to be back in Dorset where I spent a lot of my horticultural career and I am thrilled to support such a valuable project as Wimborne Community Garden."
One thing is certain, gardeners around Wimborne will be able to face the approaching winter well prepared for the seasons ahead.  In the meantime Wimborne Community Garden continue to raise money towards the outdoor kitchen.
If you would like to donate to Wimborne Community Garden by following the link to their giving page below.