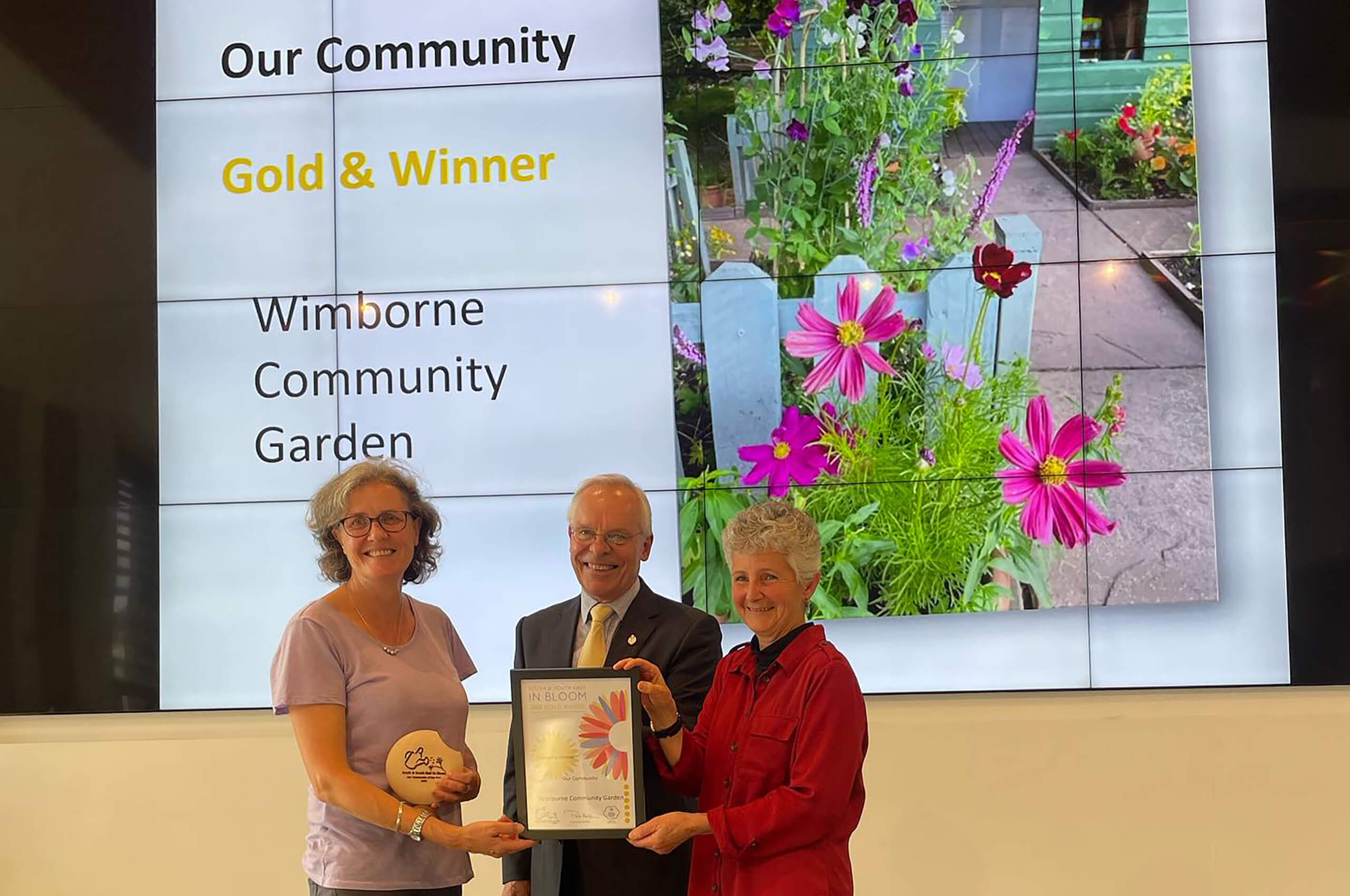 Wimborne Community Garden Win Overall Winner in the Largest Horticultural Campaign in the Region
Wimborne Community Garden were awarded gold, overall winner and outstanding at the South and South East in Bloom Awards. The awards are the largest horticultural campaign in the region and involve hundreds of communities each year.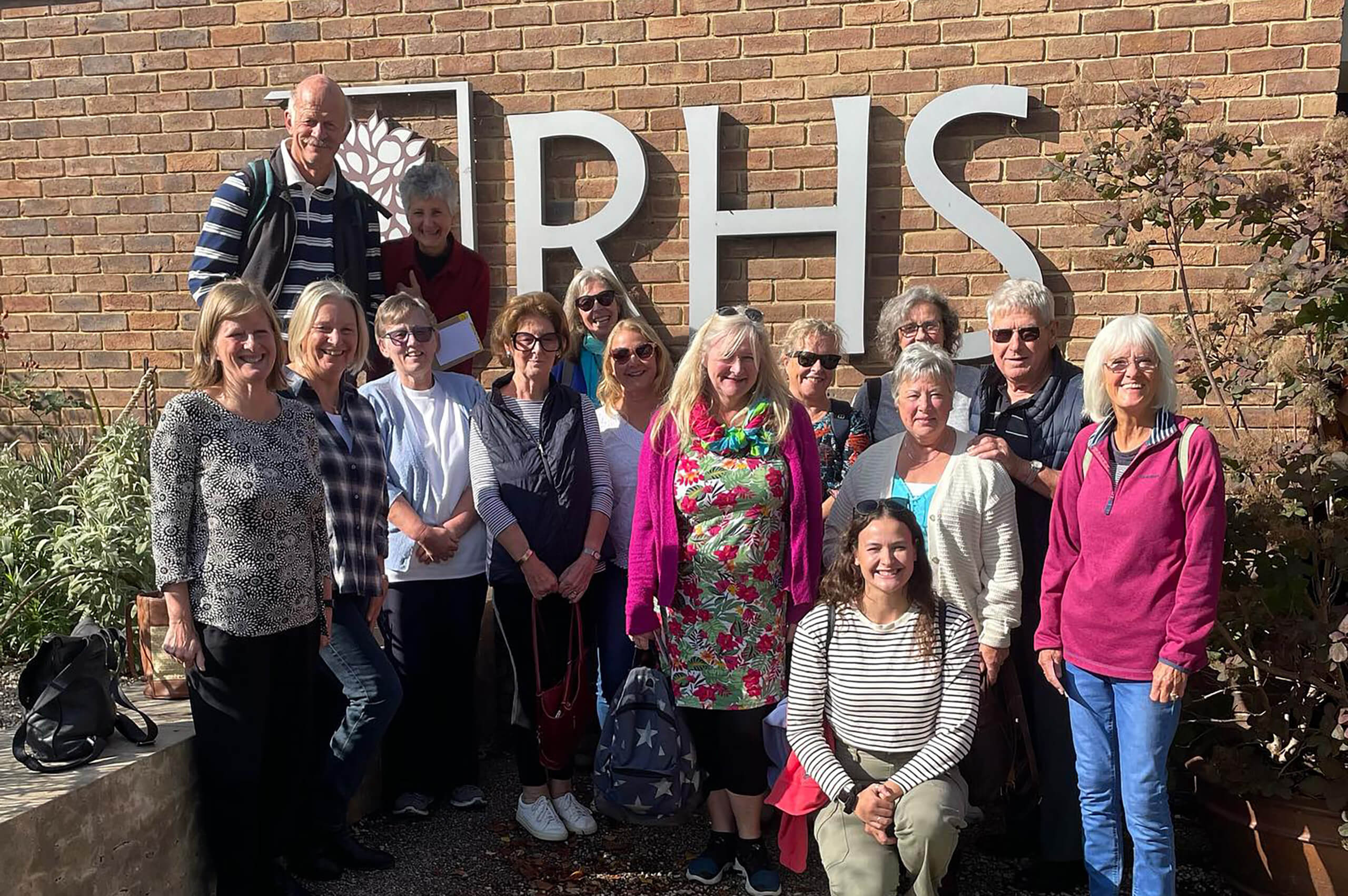 17 volunteers from Wimborne Community Garden went to RHS Garden Wisley on Friday 29th September. They enjoyed the impressive gardens in the morning and went on to receive awards in two categories: Our Community and It's Your Neighbourhood.
There was jubilation when the results were announced that Wimborne Community Garden not only won Gold but also Overall Winner in the Our Community Category and Outstanding in the It's Your Neighbourhood. The Prizes were presented by Mark Porter, Chairman of the Britain in Bloom Federation and an RHS Vice-President.
Supported by Faithworks, the garden was started in May 2022 in Wimborne town by a small band of enthusiastic volunteers. Gradually developed over the past 17 months it now boasts several productive vegetable beds and flower borders. Fresh produce is grown for Wimborne Food Bank+, Wimborne Community Kitchen as well as helping to source food for Beaucroft College's 1HQ café, now open to the public in Wimborne.
The Judge, John Lockwood, picked up on the partnership work as well as the numerous groups that use the garden from the local Scouts, Brownies and Cubs, the nursery school, Canford students and Year 9 Queen Elizabeth's School students have also been involved.
The fact that the community is so heavily involved with the garden was seen as extremely positive and especially because it is helping provide Beaucroft students valuable and enjoyable horticultural experiences. As the garden has grown physically so to has the band of volunteers. John  Lockwood said:
"Notable too is the range of expertise from the volunteers working on this which has made it all a success."
The whole project deserves to be known beyond Wimborne, so that other local groups can benefit from your experiences and expertise."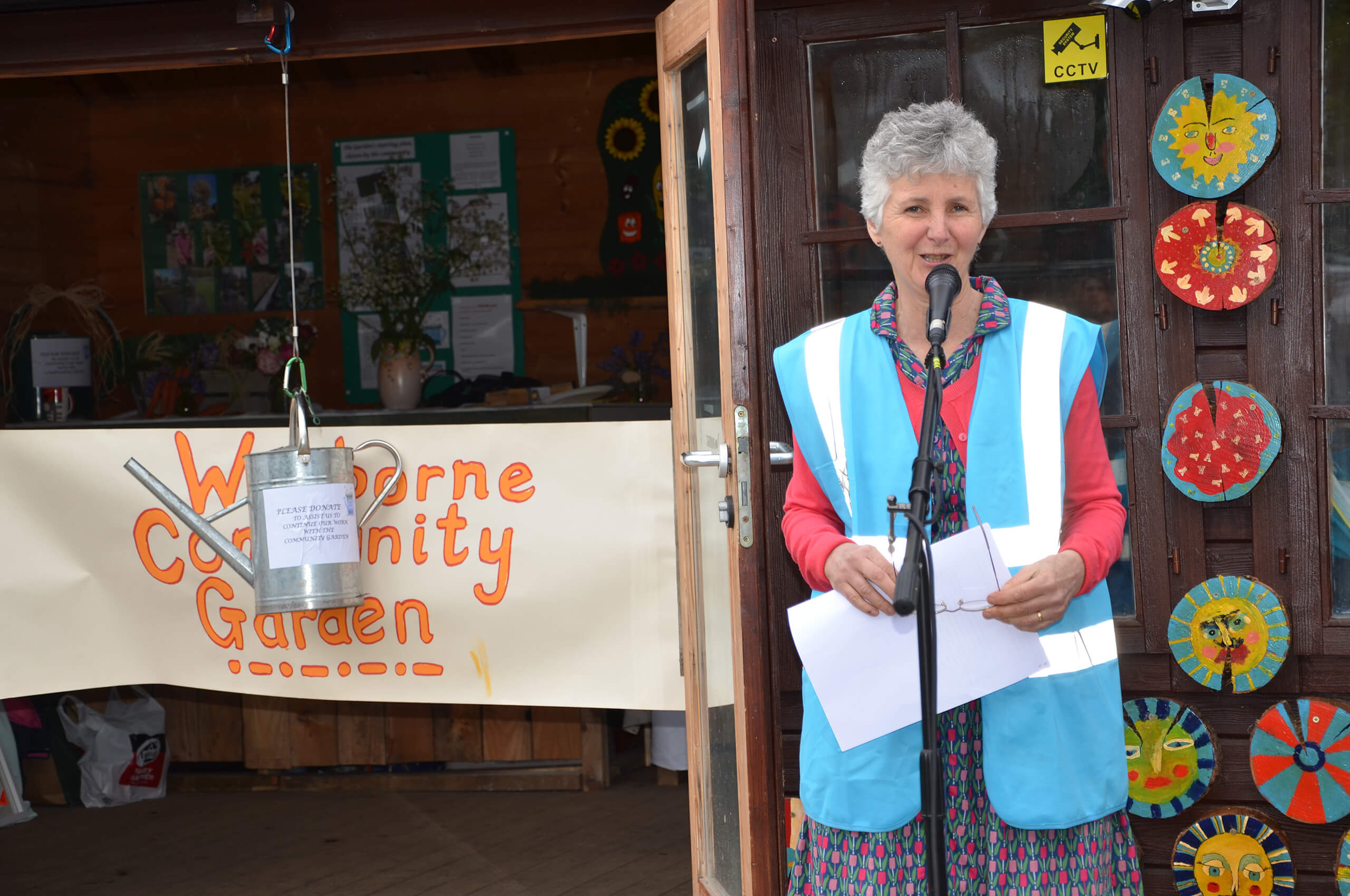 Following the awards ceremony Jane Benson, Wimborne Community Garden Manager, said:
"We were absolutely thrilled with the outcome of the awards! The garden was not set up with the focus on winning medals but having affirmation that the garden is developing well is quite delightful.
The report praised us very highly but said what we have to do now is 'keep going' and with the continued support and encouragement from the community, that is exactly what we intend to do! Watch this space!"
Find out more about the Community Garden below.